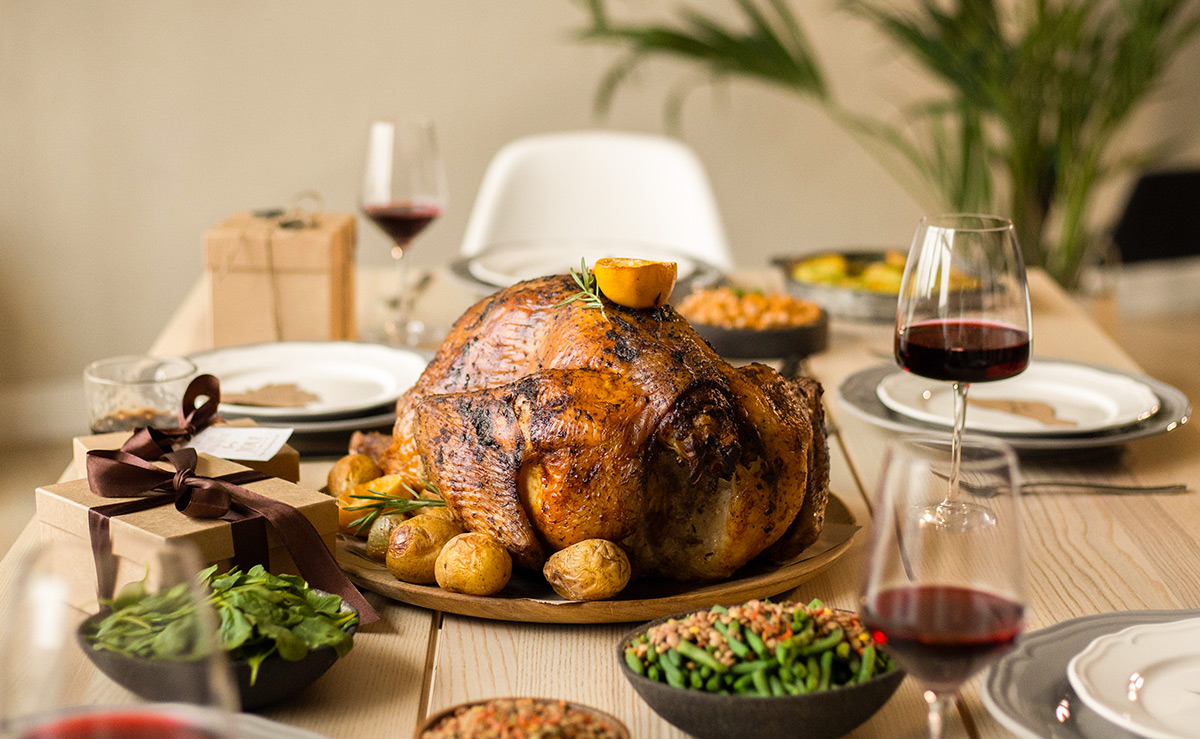 'Tis the Season to Give Thanks
Most of the leaves have now fallen, and the autumn breeze is reluctantly giving way to Old Man Winter. Jack-o-lanterns have been tossed and pumpkins have been turned into pies, complementing turkey, stuffing, and mashed potatoes. Cries of 'trick-or-treat' have given way to tales of resilient colonists and kind-hearted Native Americans, as friends and family gather to celebrate, and give thanks.
The last few years have brought pain and suffering upon many of us. Still, in the midst of all this chaos, it is time to take a step back to reflect not on what we've lost, but on what we have. It's time to ask ourselves: "What am I thankful for?"
Gratitude in our everyday lives can transform our perspective. It is said, for instance, that you can't be angry and grateful at the same time. When we focus on what we lack, instead of what we have, our spirits plummet. When people's wants supersede their needs, they become the kind of people who complain about their very existence, who groan about their wealth, and whine about their jobs. In short, they become their own worst enemy, blind to the fact that they are… alive! And breathing in the circle of life. This alone is enough to be grateful.
Yet, sometimes what we lose seems to overshadow what we have. Perhaps it's a loved one. Maybe it's a financial crisis. Or drudgery or illness or loneliness or boredom. At times like these, we have to remember that what we possess is truly precious.
How many people have forgotten that we inhabit a country that grants the rights of free speech, belief, and political choice? How many people look at their friends and family, and truly cherish them? How many people look at their parents, and reflect on the painstaking process of raising a child? It's too easy to take the blessings in our lives for granted, and to forget the hard work that others have done for us.
But if we take a step back, and realize what has been given to us, our outlook on life itself will transform.
As a Shen Yun dancer, and as a practitioner of Falun Dafa, I believe in the existence of the divine, and that the traditional Chinese culture that Shen Yun portrays on stage was bestowed by the divine. Following my faith, I try to abide by the principles of truthfulness, compassion, and forbearance, and in the most difficult of times, it is a heart of gratitude that makes it seem possible.
It is a heart of gratitude that makes it possible to see my shortcomings and fix them. It is gratitude that helps me cherish my very existence and everything around me.
Gratitude can help us see things in a brighter light. Gratitude helps us keep a humble heart. And gratitude can help us make every single day count—for our friends, for our family, and for ourselves.

Jesse Browde
Principal Dancer