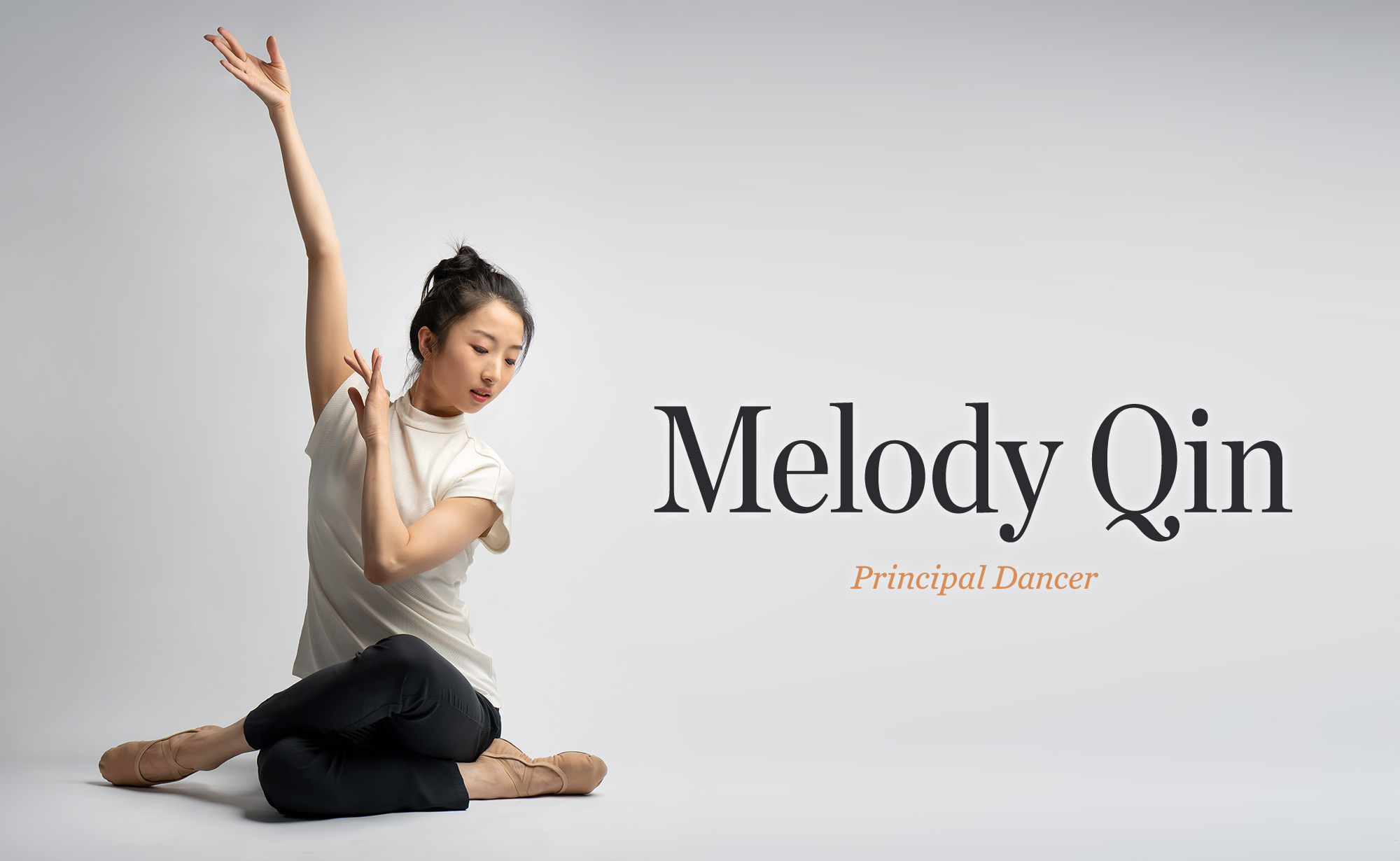 Artist Spotlight: Melody Qin
Since 2008, principal dancer Melody Qin has dazzled audiences worldwide with her extraordinary stage presence and powerful, confident moves. Melding grace with strength, she has always striven to perfect herself, both on a personal and professional level. In 2010 and 2012, Melody was a gold medal winner in the NTD International Classical Chinese Dance Competition.
In this tenth installment of our Artist Spotlight series, Melody tells us about what made her join Shen Yun, her favorite pastime, and much more!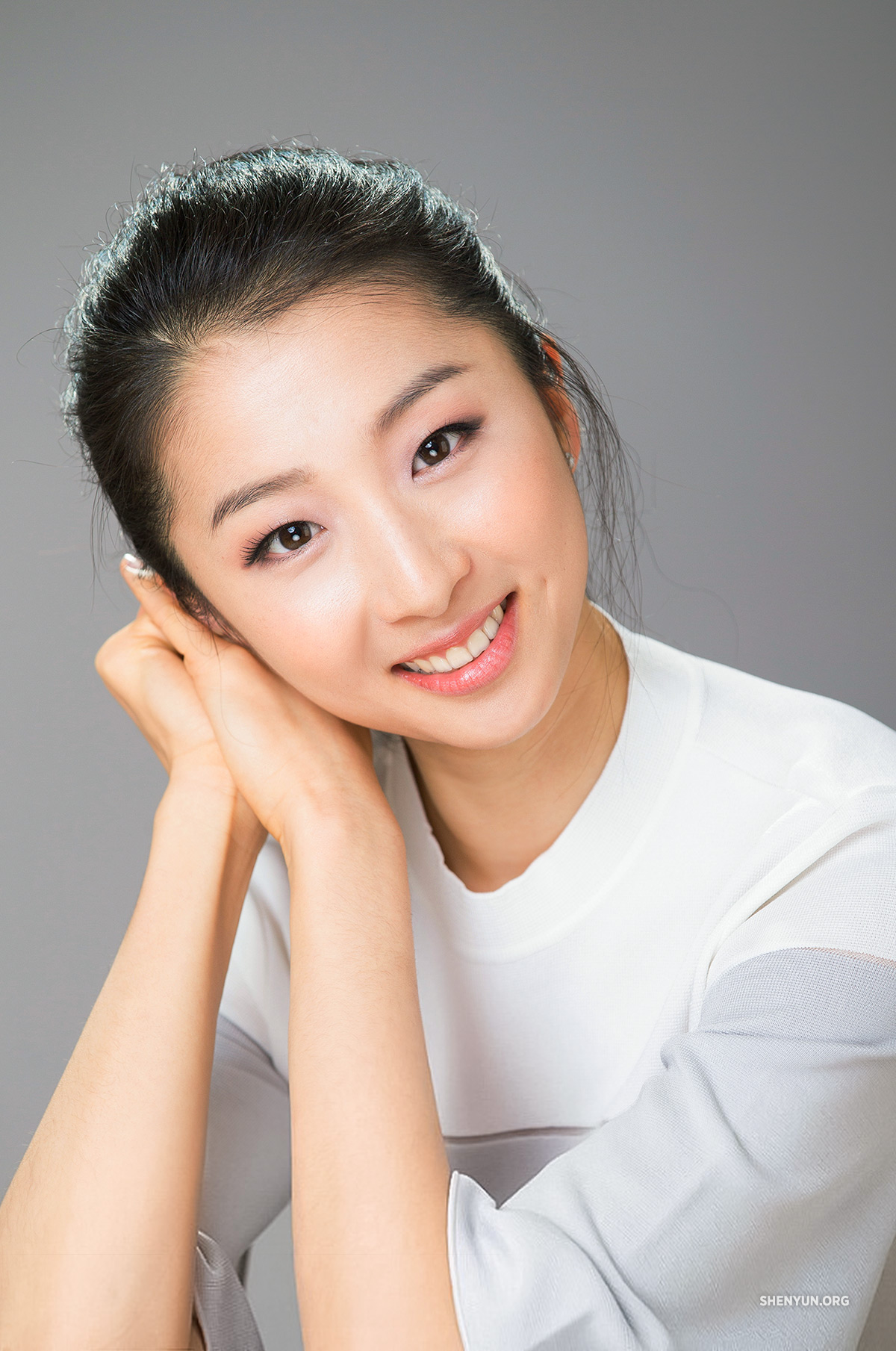 Melody Qin
Born in China
Joined Shen Yun in 2008
"Life isn't always smooth sailing and you will encounter many difficulties. I think the biggest challenge is to stay passionate and keep going. It's important to rise up after you stumble and fall. But what's more vital is to identify the reason for the fall, rather than making the same mistake over and over again. "

15 Questions with Melody

When did you start dancing?
When I was kid, I participated in my elementary school's dance class. That was my first experience with dance.
What made you want to join Shen Yun?
Shen Yun seeks to revive authentic Chinese culture and spread the values of truth, compassion, and tolerance to audiences around the world. I think it's an extraordinary mission and I feel honored to be a part of it.
What do you like most about performing on stage?
When I perform on stage and hear laughter, gasps, and enthusiastic applause from the audience, I'm happy to know that they have been transported into the world created by our dance.
What is one unexpected joy of being on tour?
Being able to try wonderful food from around the world!
What's your favorite city to visit on tour? Why?
Kyoto, Japan. It's home to numerous cultural heritage sites, as well as exquisite cuisine.
What are 3 things you always take on tour with you?
A travel mug, a kettle, and coffee.
What do you think differentiates classical Chinese dance from other dance forms?
The essence of classical Chinese dance lies in its yun (the feel behind the movements), which carries in it the substance of China's divinely inspired culture. This is what differentiates classical Chinese dance from other dance styles.
What's your favorite hobby or pastime, and why?
Playing piano and cleaning. They help me relax.
Every dancer's body is different. How do you look after yours?
When I need a short rest, I meditate. Meditation is the best way to regain strength.
What is your favorite role or character you've played on stage? Why?
Someone who practices Falun Dafa—because of the great compassion and forbearance demonstrated by Falun Dafa practitioners under the Chinese Communist Party's brutal persecution.
What was the most difficult role you ever performed on stage?
Demons in Journey to the West. In order to accurately portray and capture the characteristics of different demon characters in Journey to the West, I had to dive deep and research these characters through multiple channels.
If you could have a superpower, what would it be?
Time travel. I want to travel back to different Chinese dynasties and explore their distinct cultures.
If you had one wish, what would it be?
For Shen Yun to be able to perform in China.
Throughout the 100-plus performances every season, how do you maintain freshness and a high artistic standard?
Even though we perform the same program, I tell myself before each performance that the audience is different and I have to be responsible to every single person who comes to see the show. My understanding of the characters I portray also deepens after every performance, and my interpretation gets better and better. The biggest difference between watching a live performance and a recording is that a recording will be the same every time you watch it, but a live performance will feel different every time depending on the artist's state of mind and level of excitement. So every show will feel different to the audience.
How do you define success in life?
Exceeding your limits and persevering.
Featured Video
Stars of Shen Yun: Melody Qin



Click here to watch the full video.